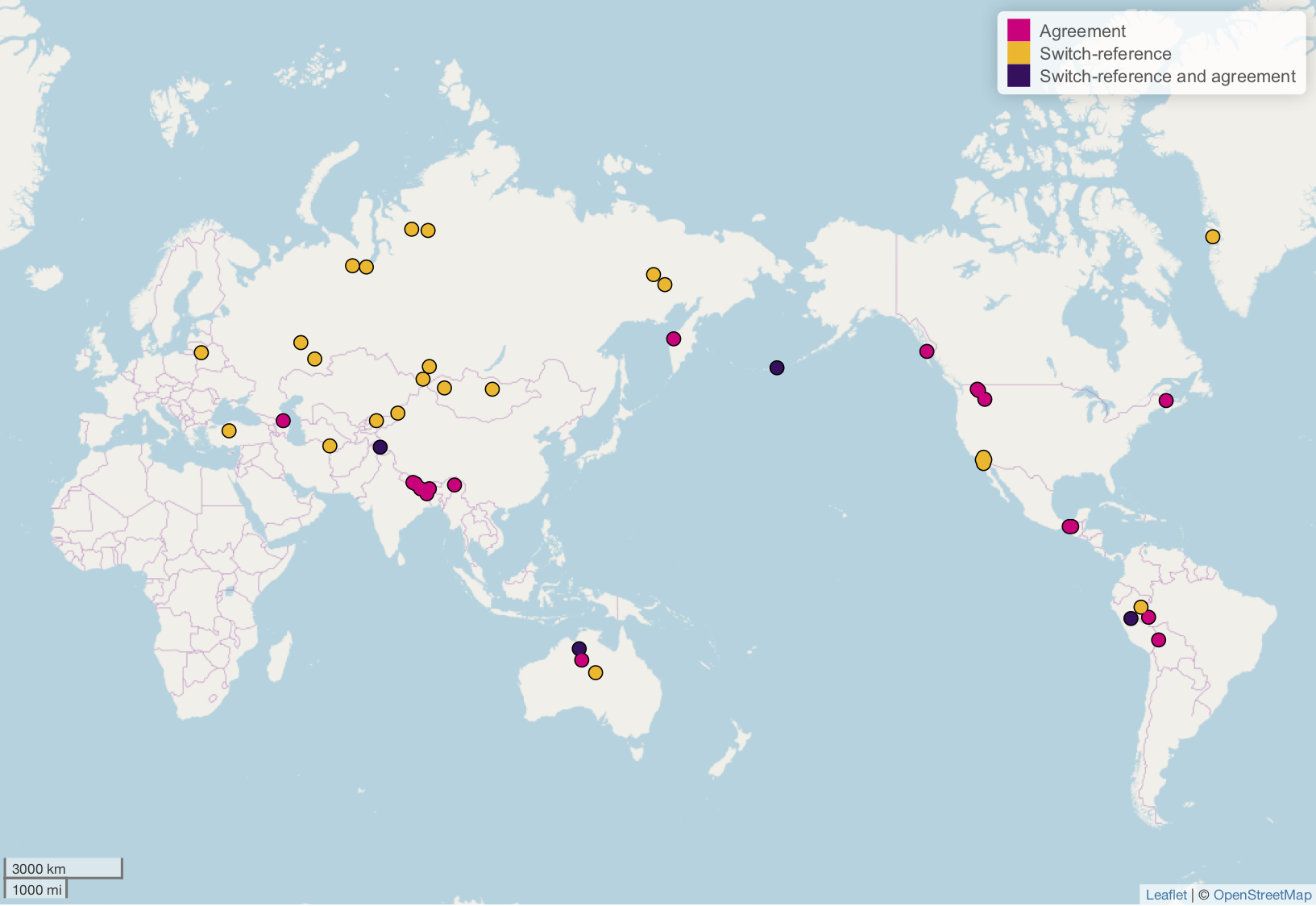 A Prominent Internal Possessor is a possessor that behaves, fully or partially, as if it were a clause-level element and the head of its own phrase, even though there is no independent evidence that it is external to the nominal phrase to which the possessed item belongs. Such possessors can be said to exhibit a higher level of syntactic (and possibly functional) prominence than their regular counterparts. More...
REFINE THE DATASET
Explore examples from over 50 languages from 27 different genera using responsive filters to restrict the results based on their grammaticality, the syntactic relation involved and the properties of the possessor.
REVIEW THE EVIDENCE
Delve into individual language profiles to find out more about the evidence base used to support the phrase internal status of the possessor and key literature on which their analysis is based.
TEST NEW HYPOTHESES
Use the database filtering system to test your own hypotheses by varying parameters, such as the means by which possession is marked or the conditions under which possessors may be prominent.